VIP Condo, Rayong
---
---

THIS PAGE IS OUTDATED
THANK YOU!
---
Severi Virolainen
VIP Condo
88/249 Hat Mae Ramphung Road
21160 Tambom Phe, Amphur Muang, Rayong
Thailand
Mobile +66861136788 (changed 11.8.2008)
Ajo-ohje - Driving instructions
---
General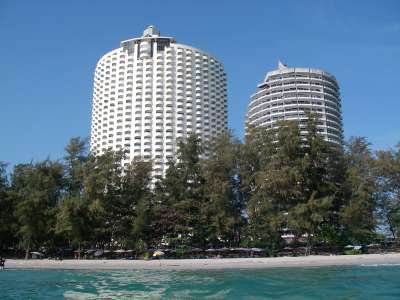 This is how it looks outwards. My condo is on the left, the bigger one. And my condo is in the 13rd floor in the middle.
The beach is about 10K long. 7K west and 3K east from the condo.
There are total four highrise buildings like this on the whole beach. VIP Condo is the biggest and also healthiest.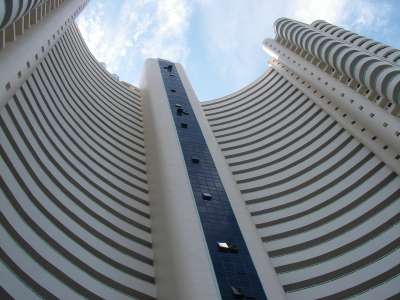 Backyard view. I think this is pretty strong architecture, even if it not the same as the Finnish minimalism.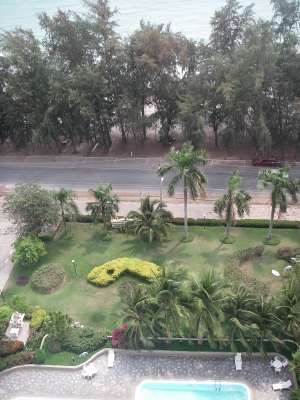 This picture tries to show the distance from condo to the beach. Why do we need swimmingpool? Good question - sometimes the beach is too far away ;-) and it is easier to practise waterpolo in swimming pool ;-)
Immidiately left of the picture is the nearest restaurant. They serve also (or mainly?) to the beach, but they also serve to the pool. And you can buy swimmin toys and rent a scooter etc.
---
Views
Few pictures from the balcony.
And some from the otherside.
Few pictures from the roof. In the horizon of the left picture you can see Koh Samet. In the right one you can see another nice condo tower "New World".
---
Beach life
Few pictures from the beach. Left and right and my first visiting friends (Riku is missing). In the horizon to the left you can see Koh Samet.
---
Swimmingpool
Swimmingpool is not a competition pool, but you can swim 1K there and deepest point is deep enough for waterpolo practice.
This picture is not from my balcony, but same 13rd story.

---
Interior
At last in October the renovation was finished. I still have some funiture and other stuff to buy, but at least I can sleep and work here.
---
Renovation
Few pictures of the renovation process. It is a slow process in Thailand.
---
Before the renovation
I bought my first thai appartment (one room studio, so called "condo") in Rayong, Thailand, 13rd of February 2007. I tried to by similar condo from the same building before, but something strange happened. I think I was cheated, but after all I got another and better condo, but one month later, so my schedule for the whole year 2007 was ruined.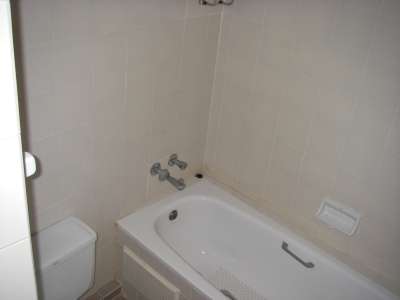 Renovation was started immidiately, very fast. But that is where the "fast" stopped. They have been working almost two months now and what they have done so far is the floor.
---
Related pages
070217-070225 Thaimaa - Kambodza 2007
Royal View Talay
Updated " . $osumat[3]; ?>
Please, send any comments to Severi@mad.fi